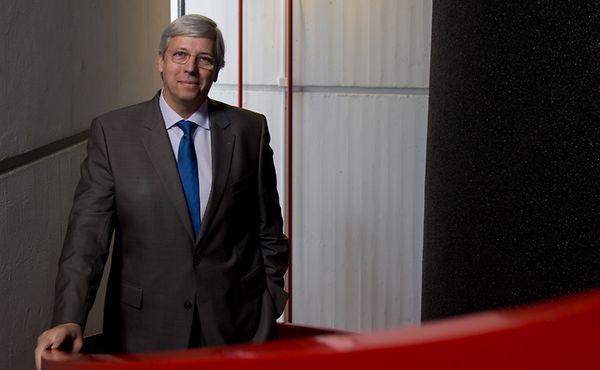 (JB) Yves Elsen, Managing Partner & CEO of HITEC Luxembourg, speaks to wort.lu/en about staying innovative and how the 'Made in Luxembourg' label is an indicator of quality and sustainability.
Tell us about your product or service.

We offer high technology solutions for space, rubber testing industry, traffic management, government and defence, as well as crisis response. HITEC Luxembourg is a 100%-owned Luxembourg company that has developed its business activities in the field of innovative and quality products and services.
We do offer high technology, value-added solutions covering multiple business areas: satellite ground segment technology; customer-specific and standard equipment for testing and measuring of physical properties; engineering; consulting; software & ICT development and project management. Since our inception in 1986 we serve private and public sector customers at a national and international level in more than 30 countries worldwide.
We are labelled 'Made in Luxembourg' for our NoSaCo® satellite terminals, which offer modular and flexible communication services out-of-the-box that are primarily used in crisis response and humanitarian aid, as well as for our Rubber Industry Testing Instruments. More than 100 industrial customers in over 30 countries rely on the performance of these instruments 'Made in Luxembourg'. Apart from that, our company is active in traffic management projects and …
Read more: http://www.wort.lu/en/business/made-in-luxembourg-adding-sustainable-value-in-a-high-tech-industry-562df5250da165c55dc4bf8e